Why Your Ad Quality Score Matters
The higher your quality score, the lower your cost per click or cost per action.
Why Use Pay per Click Advertising?
With Pay per Click advertising or PPC, you only pay for the ad if a potential client "clicks" on the ad and is taken to your website or landing page. Unlike print advertising, these ads are only served when people are searching for businesses or information that aligns with your business.
Advertising that Learns
With experienced PPC (pay-per-click) management, campaigns "learn" to be more cost-effective over time.
If the history of a campaign is conserved while the campaign is improved through testing results, most businesses pay much less for each click as time goes by. This means you have more clients coming to your site for the same amount of total budget.
We build ad campaigns and ad groups to appeal to your audience groups. We provide specifically targeted ads. Google awards ads with a high-quality score by lowering bid requirements for given ad placement. These scores are based on an ongoing estimate of your ad's Click-through Rate (CTR). This number is the correlation between your ad copy and it's triggering keywords, along with an estimate as to the relevance of the landing page. An ad with a quality score of 3 costs 47% more than an ad with a quality score of 5, and an ad with a quality score of 7 costs 47% less. So, great reductions in cost-per-visitor (CPC) are possible in well-managed campaigns which achieve higher quality scores.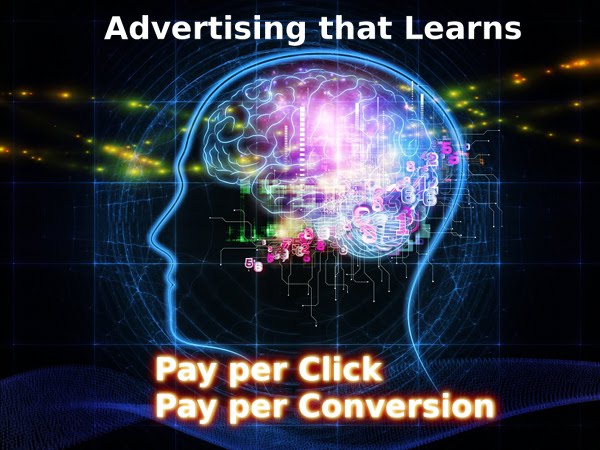 Branding with PPC Ads
If properly managed, pay per click allows many thousands of people to see your ad and become familiar with your brand, without you paying anything. Unlike non-digital forms of advertising, properly constructed ad campaigns will be offered to clients who are likely to be interested in your business.
Pay for Conversions
As Google or other advertising sellers get more information on your campaigns, you may qualify to start paying only for conversions. Conversions are defined by you, like filling out a form on your site, phone calls, or some other measurable activity.
Fast Acting
Although it can take months for organic search engine optimization to move your site up in search engine results, PPC ads are shown in prime locations and appear on the first page of search results almost immediately, as long as they are considered to have good quality.